Hero Electronix's Qubo brand has had a lot of success lately with its smart range of products for various applications. This brand has recently launched some very impressive products such as 360 smart security camera, smart doorbell, etc. Looking ahead, the brand has now moved into the lifestyle space and launched the Qubo Go Audio sunglasses which are ideal for cyclists and hikers.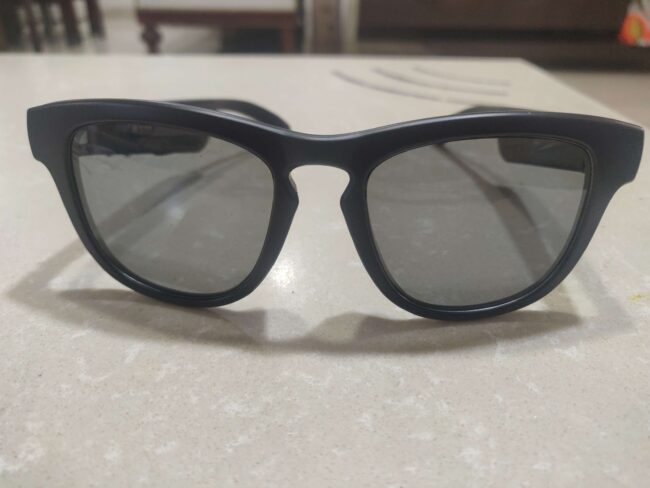 Qubo Go Audio sunglasses can be called smart glasses to some extent because they offer many features such as Siri and Google Assistant support and these glasses perform dual functions of viewing and earphones placed on your ear lobes.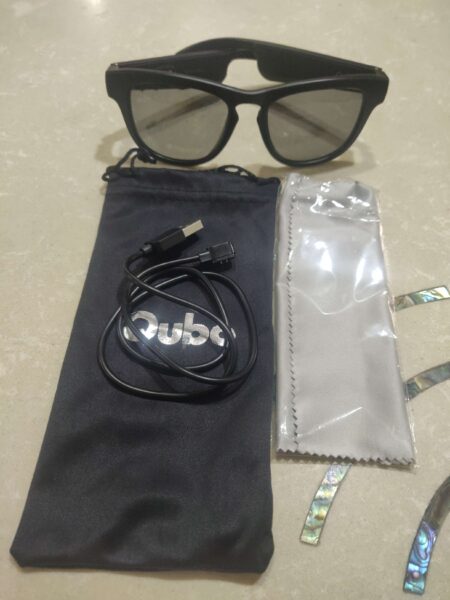 In the box you will find sunglasses with carrying case, charging cable with magnetic connector, warranty card and microfiber cloth for cleaning.
Design-wise, these sunglasses have a wayfarer style and are unisex. These sunglasses are equipped with polarized UV protection lenses. These sunglasses are available in 5 lens colors: Classic Black, Cool Blue, Shimmer Yellow, Classic Green and Shiny Orange. If your eyesight is poor, you can install numbered UV protected glasses in the frame. These sunglasses are made of very good quality plastic and have a premium look. The unisex design of these glasses allows them to fit a wide range of face shapes and sizes. I tried these goggles on a few people and found that there were no fit issues.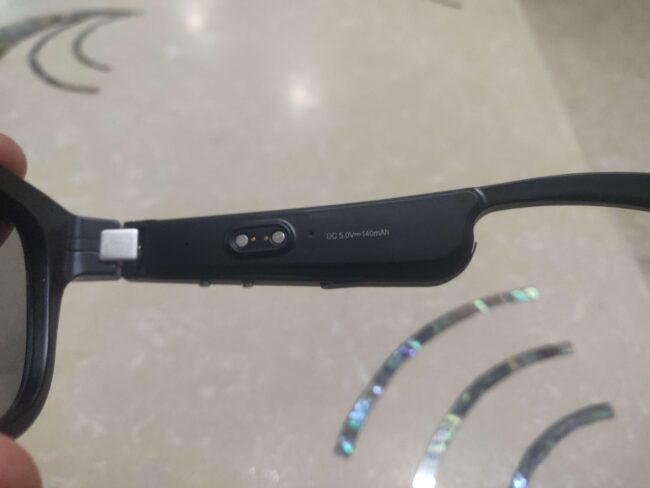 The plastic frames are not very wide because they house two speakers, an integrated battery on the right frame. Also on the right frame, two buttons are provided for navigating the menu, controlling volume and answering or ending calls which are easy to use. Summoning the smart assistant is pretty smooth and these glasses also have an HD mic on each side. Google Assistant or Siri directly is instantly activated on the glasses by long pressing the second button on the right frame.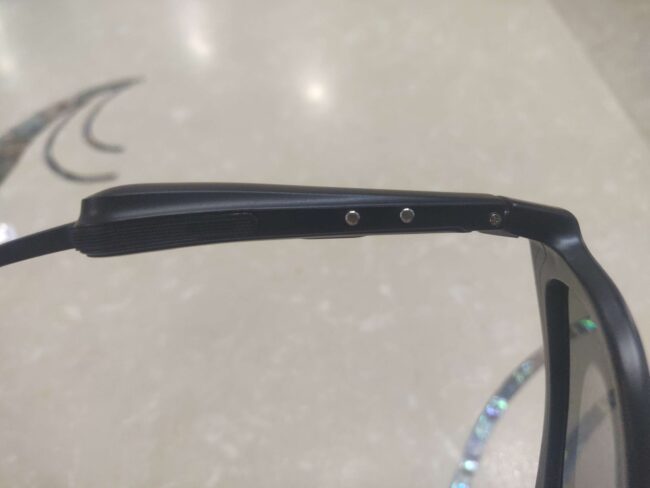 The Qubo Go Audio smart glasses can be synced with the Qubo app which is available for Android and iOS to control your music tracks and calls. You can pair these sunglasses with your phone via Bluetooth 5.1 and the process is very smooth. Once paired with your phone, you can accept or end calls directly from the glasses via physical buttons on the frame. Regarding the audio quality of these sunglasses, we can say that it is ok but not very good despite the fact that these sunglasses support Qualcomm AptX Audio. Since these glasses won't be your primary mode for your audio needs, the quality of audio when wearing them won't be much of an issue. The speakers in these sunglasses are so loud that the person standing or sitting next to you can hear it.
The battery life of these sunglasses can last up to five hours depending on usage. The charging time is quite long as it does not support USB Type-C. These smart glasses can be charged with a magnetic connector provided in the box, by placing it on the indicated slot on the right frame. All the hardware like the magnetic connector, the buttons on the frames and the overall quality of the frames is top notch. You cannot distinguish between regular good quality sunglasses and Qubo Go because all the craftsmanship is hidden inside both frames.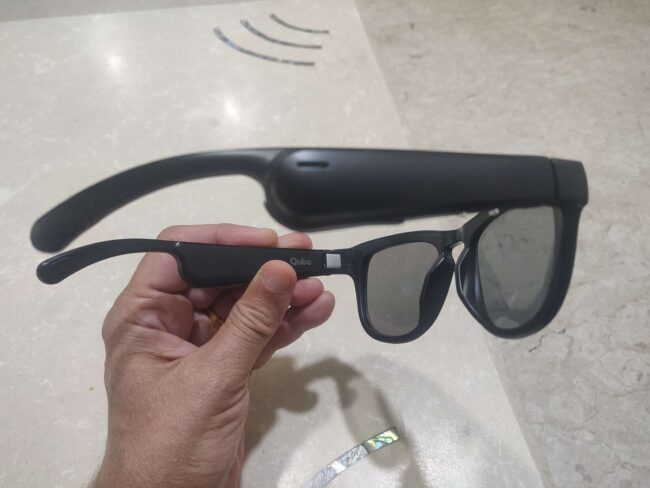 These glasses are slightly heavier than conventional glasses and wearing them for a long time can lead to pain in the ear lobes. But these sunglasses look fashionable and with its built-in audio and smartphone pairing features, you don't need to carry your headphones. These sunglasses are ideal when driving or hiking. These sunglasses are priced at Rs. 5990, which may be expensive for some, but for those who are always on the go and want two products in one, these sunglasses will be ideal for them.