February 18, 2022 – Belfast, Northern Ireland, United Kingdom – Safety Goggles is dedicated to providing a wide variety of protective eyewear for any situation. Whether it's chemical splash, impact, debris protection, or even radiation protection, we've got you covered.
We refresh our inventory every year and are proud to announce the release of the latest protective eyewear specially designed for radiation protection. Our radiation goggles for 2022 feature updated certifications and construction that help protect against the invisible damage we can't see coming our way.
While there may be some differences between each pair in style, shape and fit, all of our new 2022 radiation safety goggles have 0.5 lead shielding side shields. mmPb. Lead is an excellent radiation protector, especially when you are in constant contact with it throughout the day. Whether using an x-ray machine or something where large amounts of radiation may be present.
Additionally, the lenses themselves are made from SF-6 Schott glass lenses. This is one of the best options available on the market as they have a level of protection equivalent to around 0.75mm of lead. This means more protection directly for your eyes so you don't have to worry about direct contact with radiation sources.
We believe this is the minimum specification for all of our new radiation protective eyewear for 2022. All of our options also offer the ability to add corrective lenses while maintaining their level of radiation protection. It is important to note that we aim to develop easy-to-wear safety glasses for those who are used to wearing glasses and for those who do not have a prescription.
Our current offerings are as follows for Radiation Protective Goggles:
Model – T9559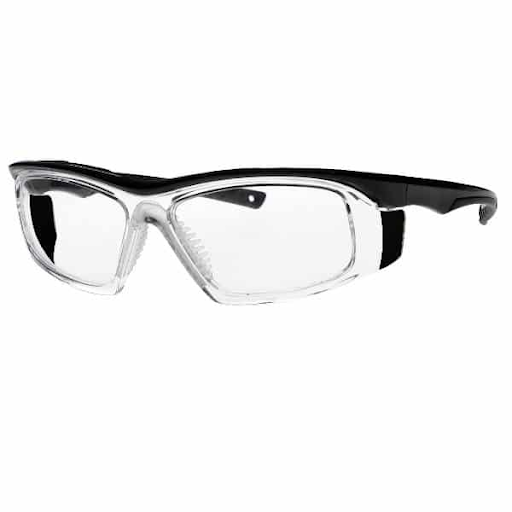 These lead glasses come in a variety of colors, so not only do they provide radiation protection, but they also provide a way to match your preferences. They currently come in clear, neon green, teal, pink, and black. They have a clean design and are made with our extra durable TR-90 nylon material. They are square in design.
Model – T9538s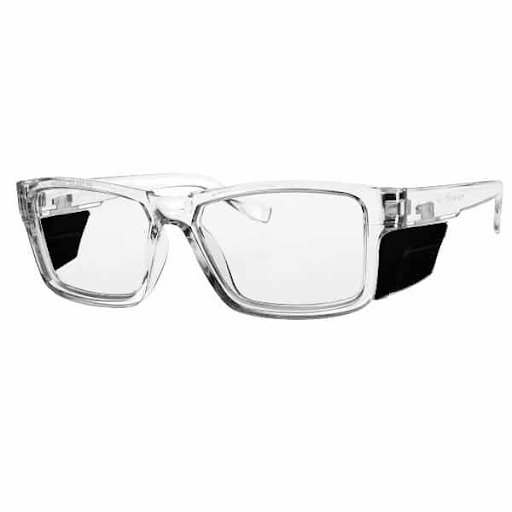 For someone looking for a squarer shape and a wider face, the T9538s is a great choice. Styling options are lower than the T9559 and are available in clear, black and brown. These lead goggles are also modular, so they have removable side shields if one decides to use them for everyday use and opts for prescription radiation goggles.
Model – T9730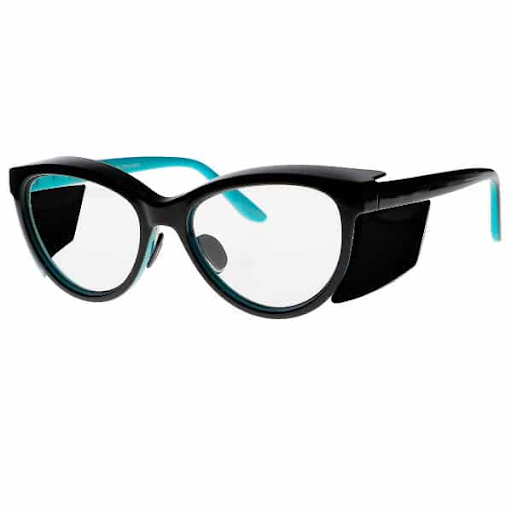 Our latest lead scopes, the T9730, have a cat eye design. This one comes in two flavors of black, one with teal and one with white. There is also a tortoise version in a rich brown base for those looking for that style.
These radiation protection goggles come with rubber nose pads for those who prefer nose pads and they are adjustable so there is comfort throughout a long day when it is necessary to wear them. They are equally suitable for men and women and can fit a variety of head sizes.
10% discount on all products. Do not hesitate to contact our sales team who are best placed to advise you on what you may need for your industry. contact us at [email protected] or call +44 2890 994 190 if you have any questions.
About Us:
Safety Goggles, your number one source for safety eyewear. Safety Goggles offers a wide variety of protective eyewear including; Laser Safety Glasses, Radiation Safety Glasses, X-Ray Glasses, Glass Work Glasses, Welding Safety Glasses, General Safety and Prescription Glasses. Safety Goggles are one of the largest manufacturers of safety goggles in the UK in partnership with Phillips Safety Products, we operate as a European partner. By using quality CNC edging facilities, we can offer the highest quality prescriptions in a variety of frames. We are committed to bringing you the best lenses and the best range of frames for your industry, with an emphasis on safety, reliability and customer service.
Like us: https://www.facebook.com/SafetyProtectionGlasses/
Follow us: https://www.instagram.com/safetyprotectionglasses/ and https://www.pinterest.co.uk/SPGGlasses/
Subscribe us: https://www.youtube.com/channel/UC0J43ilfsQruKIOxqMQc0Gw/videos
Media Contact
Company Name: Safety goggles
Contact: Ryan Phillips
E-mail: Send an email
Call: +44 2890 994 190
Address:Unit 11, Agnes Street Industrial Area
Town: Belfast, BT13 1GB
State: North Ireland
The country: UK
Website: https://safetyprotectionglasses.com/