June 15, 2022 – Lutz, Florida – At Attenutech, we strive to provide you with the best protection from any laser exposure when working in the medical field. If you work with your patients using IPL, we have the perfect laser safety eyewear collection for your needs. Intense Pulsed Light (IPL) systems are commonly used lasers for cosmetic applications. These applications include those such as hair removal, skin resurfacing, tattoo removal, etc. However, IPL can certainly pose a hazard to the eyes of operators and patients. That's why Attenutech is proud to offer a brand new collection of Intense Pulse Light laser safety glasses.
This new collection is aimed at both healthcare professionals and their patients. The Intense Pulse Light (IPL) filters of Attenutech Laser Safety Glasses will provide eye protection during intense light pulse applications. Plus, the polycarbonate IPL lenses are lightweight and have exceptional optical clarity for all-day wear. This helps providers stay comfortable and as accurate as possible while wearing them. Additionally, it helps patients stay comfortable and calm while wearing the glasses. This leads to less movement and room for error during procedures. Additionally, IPL laser safety lenses are an excellent choice for any industrial, medical, or laboratory use.
We operate with the goal of ensuring that we protect our technicians and patients from the harmful effects of Intense Pulsed Light (IPL). Therefore, we have our new collection of IPL laser goggles with IPL protection power. At Attenutech, we now offer a wide variety of IPL goggles, goggles and eye protection for any potential need that may arise in your office. In addition, we offer these IPL glasses in a wide range of protection levels, adapted to best meet your needs. They also come in different unique styles and colors. This helps our patients and technicians express themselves and feel more comfortable during procedures.
Additionally, our IPL goggles meet or exceed ANSI standards for high-quality impact protection. Read on to see which frames we offer in standard IPL filters. Always be sure to consider the working environment, viewing conditions, and beam spread systems when choosing which eyewear to purchase. Below you can browse some of our favorite IPL frames, then head over to Attenutech.com to browse the entire collection!
Patient blocking goggles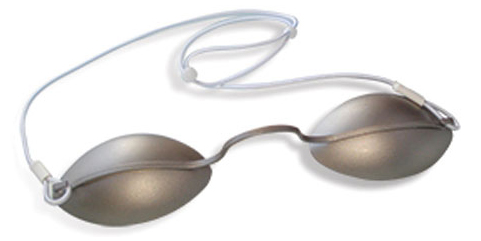 These lightweight, portable and easy to store patient blocking goggles from Attenutech are ideal for added convenience! In addition, they are easy to maneuver during any procedure and they provide patient eye protection for laser and IPL treatments. Plus, they feature an adjustable strap and include a set of silicone comfort rings.
IPL Brown Contrast Enhancement – ​​Model 1375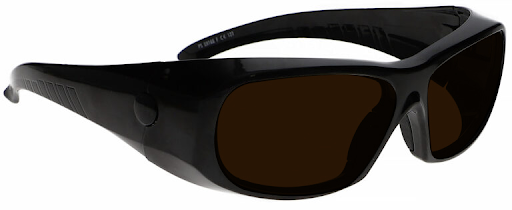 The Attenutech IPL Brown Contrast Filter Model 1375 from Attenutech features an IPBL polycarbonate laser safety lens. Wide lenses and wrap-around style provide extra protection during laser procedures. These IPL laser goggles feature stretch temples to give you the perfect fit and maximum comfort. These IPL laser safety glasses are comfortable and ANSI Z87+ approved for high impact safety protection.
Intense Pulsed Light (IPL) – Model 66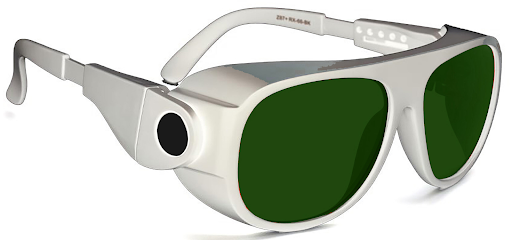 These tough and durable IPL Laser safety glasses are excellent for maximum protection. The Attenutech Model 66 IPL filter is a laser protective goggle with green polycarbonate lenses. These IPL laser goggles feature stretch temples to give you the perfect fit and maximum comfort.
About Us:
AttenuTech provides radiation protection products for physicians, technicians, nurses and personnel who use fluoroscopy for imaging procedures. At AttenuTech®, we are committed to implementing the best radiation protection in high-risk surgical environments. With an industrial presence in the United States and Europe, we guarantee the highest quality of products and services in the radiation protection industry. We provide affordable and applicable solutions through advanced technologies and modern equipment. All AttenuTech® products are CE certified and manufactured in strict compliance with applicable laws, standards and regulations, ensuring the highest levels of protection, trust and quality. Contact information :
Like us: https://www.facebook.com/attenutech/
Follow us: https://www.instagram.com/attenutech_radiationprotection
Retweet us: https://twitter.com/attenutech
Media Contact
Company Name: AttenuTech®
Contact person: Ryan Phillips
E-mail: Send an email
Call: +1 813-909-8330, 1-800-757-2703
Address:24008 National Road 54
Town: Lutz
State: FL 33559
Country: United States
Website: https://www.attenutech.com/product-category/laser-safety/intense-pulse-light-ipl/